back to museums
Whistles Museum
Roana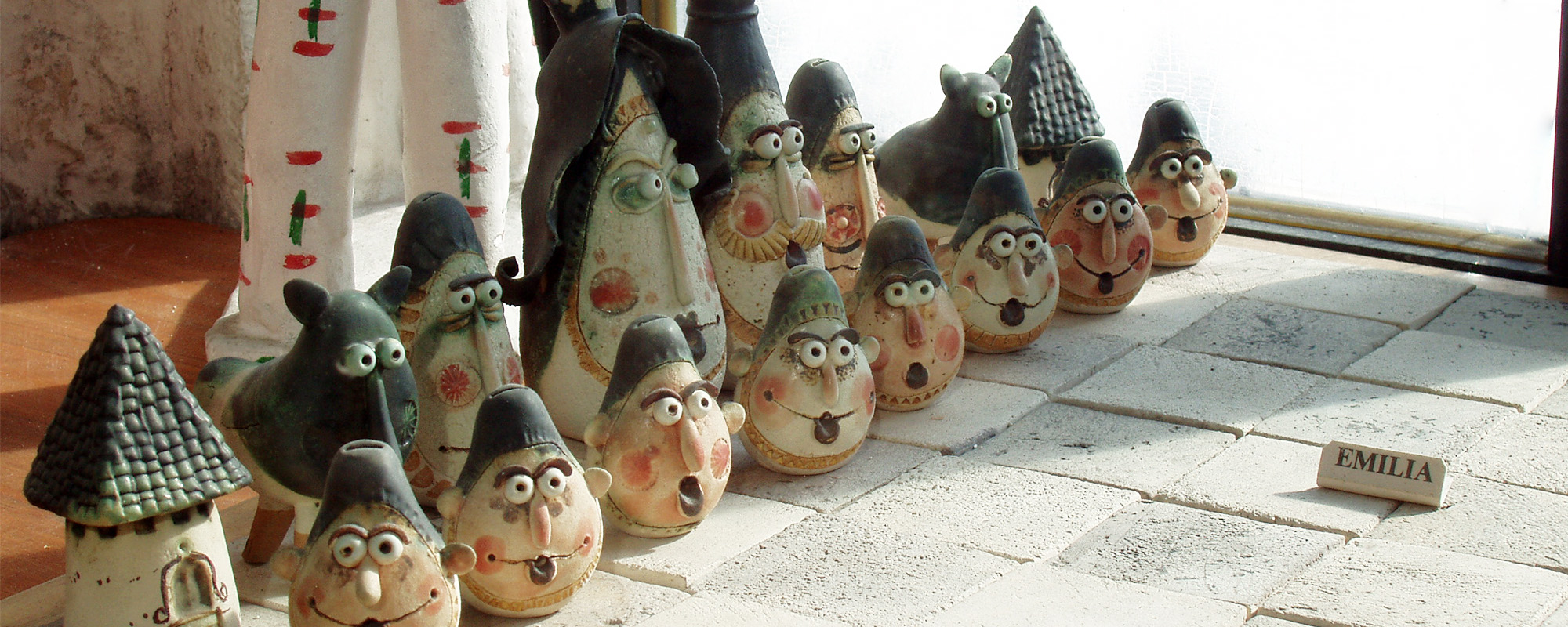 Between art and magic, popular and artistic whistles from all over the world and from remote eras are gathered in the Museum of Cuchi (Whistles). Over 12,000 pieces reconstruct the history of these wind instruments, the protagonists of superstitious rites, toys or pledges of love. An unusual museum, to be explored with the eyes of a child. The cuco is a terracotta whistle, which belongs to the family of folk instruments. In spite of its simplicity, it has a long history dating back to prehistoric times, when it was invented to imitate the singing of birds, or as a defence against predators of crops, but also as an object that pushed away evil spirits and marked the transition between life and death. It was also a toy for children or a proof of love. It is said that the cuco, as well as being a good luck charm, had also magical powers. In the moments of melancholy, channelling the sighs through cuco produced a soothing sound, which reminded of a spring melody of the cuckoo bird in the woods: an infallible call of love and youth. Charmed by these small and complex objects, Gianfranco Valente began to collect them in the '60s, and has an in-depth knowledge on whistles resulting from seeking them in every corner of the world, gathering information and evidence on usage patterns and on how they were built.
The visit
On the road to Asiago you will find the Museum of Cuchi, housed in the old school of Tresché di Cesuna. It is easy to arrange time to discover this fascinating collection of small objects in clay. The permanent exhibition features 4,000 collection pieces, which show how this object has changed over time. How it is placed in different cultures, in every corner of the world, where it assumes its forms, different features and characteristics. Every year on the Asiago Plateau whistle is celebrated on the day of St. Mark, on 25April, with the Festival of Cuco, a popular ancient tradition where you can meet Mr. Gianfranco Valente, the avid collector who created the museum, and who will be happy to tell you about the origins and traditions of these objects. Visits to the Museum are hosted by a cultural worker.
The history
Close
The collection of Gianfranco Valente began in the '60s with the search for artefacts and documents, which allowed a wider knowledge of this humble object, enriching the museum's library, and with creating a photographic and paper archive of archaeological finds to date. In the early '80s, Valente takes part in the exhibitions in Turin and Moncalieri, then brings his collections in Cesuna di Roana, where the offering of whistle (cuco) is an ancient folk tradition, which takes place every year on 25 April during the Festival of Cuco.
In 1988, the museum was opened to the public and contains today 12,000 exhibits.
October to April on Saturday and Sunday: from 10,00 AM to 12.00 AM and from 2.30 PM alle 6.00 PM
May to September: from 10,00 AM to 12.00 AM and from 3.30 PM to 7.00 PM (closed on Monday)
For groups on booking past the deadline
Available services