back to museums
Prehistoric Village of Mount Corgnon
Lusiana Conco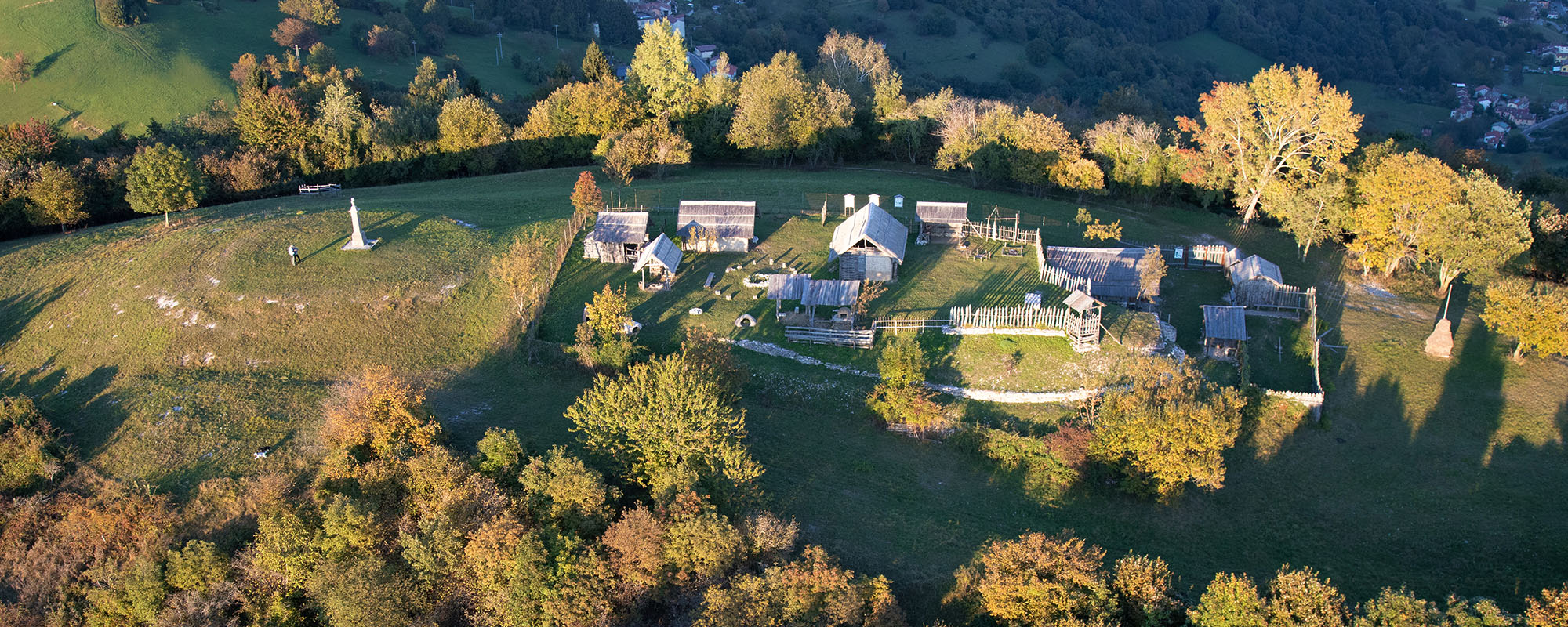 The unmistakable profile of Mount Corgnon can be seen from across the foothills. Prehistoric men went up there to hunt, for pasture and to light ritual fires. The artefacts found on site tell us that this place has been frequented and inhabited since the Neolithic times. In the Bronze Age, over 3,000 years ago, the area was terraced and walled. To re-experience that moment, a village was built, which adheres faithfully to the characteristics revealed by the excavations and studies of the prehistoric site. The huts have half-timbered walls and a coating of clay, the roofs are made ​​of reeds and straw, there are stations for metal melting and ovens for baking bread and ceramic vases. The huts contain spindles and spinning whorles, as well as looms with weights for weaving.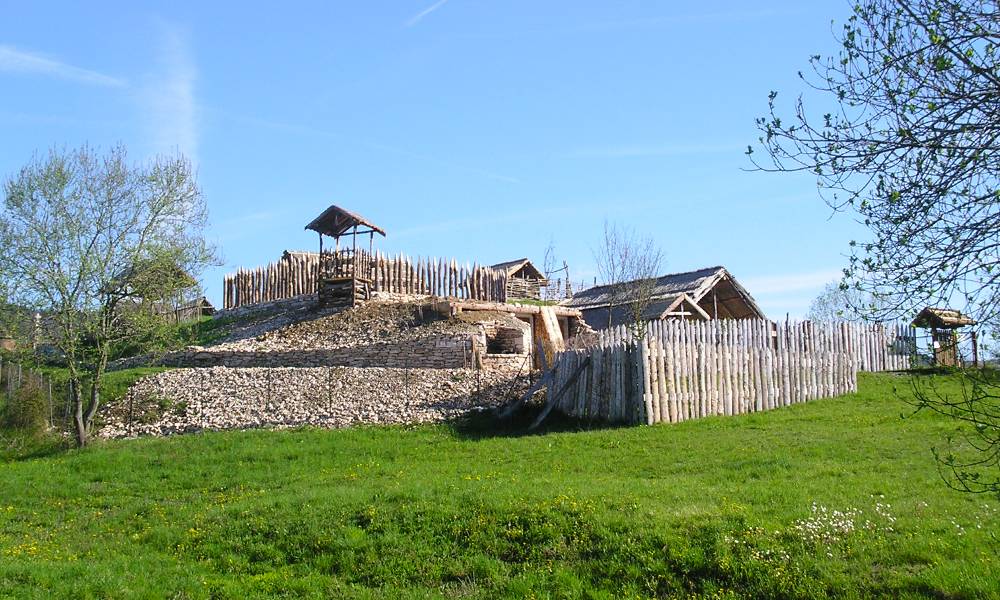 The visit
The short walk through the natural path leads to Mount Corgnon, and allows you to take a step back in history, to the time when the village once stood here. Since then, the environment has changed a lot in terms of climate and vegetation, but you can still imagine how the early humans spent their days. The reconstruction of the village allows to experience various activities of the time, such as working with clay, flint knapping, construction and use of bows and arrows, ignition of fire, loom weaving, baking of clay pots and processing of skins. The view extends up to horizons distant in time, for a day to be remembered.
The history
Close
The site has been rebuilt on the ruins of an ancient castle (fortified village) of the Bronze Age. A hut of the potter, a hut of a weaver and two ovens for cooking pots in terracotta were reconstructed within the fenced area.
The shelter is now home to educational activities, and the other four artefacts are dedicated to the activities of grinding, metal casting, flint knapping and use of dyes.
The site is managed by the Association of Lusaàn ar Spilar Natura.
June and August: Saturday from 3.00 PM to 7.00 PM;
Sunday and holidays from 10.00 AM to 12.00 AM and from 3.00 PM to 7.00 PM
other days on booking for groups
€ 4,00 full price ticket;
€ 3.00 reduced price ticket, from 6 to 10 y.o and over 65 y.o.;
free until 5 y.o. included and for disables + 1 tutor
the ticket includes guided tour and optional laboratories.
Tel. 0424 407264 from Monday to Friday from 9.00 AM to 12.00 am
E-mail: informazioni@museodilusiana.it
Association Lusàan ar spilar –
Piazza IV Novembre – 36046 Lusiana Conco (VI)
Web site: www.museodilusiana.it
how to reach us
Available services