back to museums
World War I Historical Museum 1915-1918
Roana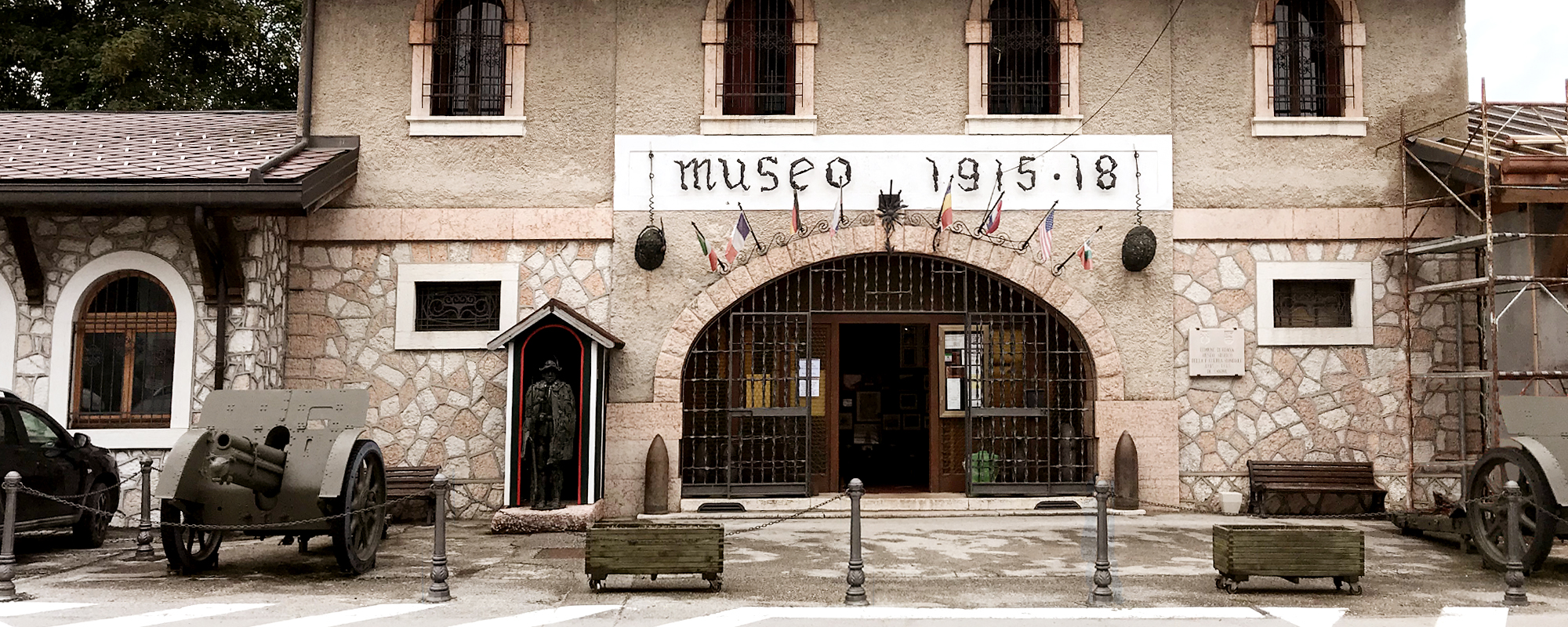 The Sette Comuni Plateau was one of the most terrible war theatres of World War I. War relics, weapons, helmets, maps and photos of the period are collected in the museum as a testimony of those pages of history. The museum exhibits original charts and maps, vintage photos, personal belongings of soldiers, such as clothing, decorations and certificates. Numerous relics of war, with impressive bombs, guns, bayonets, helmets, ice crampons, spikes and chains are also preserved in the museum. All items come from the battlefields of Sette Comuni, one of the bloodiest theatres of war in the years 1915 - 1918.
The visit
A visit to the museum is recommended especially for students of middle and high schools, but it is also interesting for younger kids, as an opportunity to deepen their knowledge of the area. The experts from the "Museum Group" accompany school trips, expanding on several topics: - Life at the front: clothing, equipment and personal belongings of soldiers - Photographs tell the story of war on the Plateau - The use of maps and charts during World War I - The Great War told from the illustrations by Achille Beltrame for "Domenica del Corriere"" Duration: Approximately 1 hour
The history
Close
The exhibition of the first collection was inaugurated in 1974, a fruit of the recovery works of a small group of enthusiasts. The Museum is set in the halls of the former railway station of the Società Veneta Ferrovie in the centre of Canove di Roana.
Today it represents an important testimony of history lived by the Plateau of the Sette Comuni in the theatre of World War I.
Dal 15 Giugno al 15 Settembre e vacanze natalizie: tutti i giorni 10.00-12.00 / 15.00 – 19.00;
Il resto dell'anno: domenica 14.30 – 17.30.
Gli altri giorni su appuntamento.
€ 5,00 intero
€ 3,00 ridotto fino a 14 anni e dai 60 anni
€ 3,00 scolaresche e visite guidate
Tel. 347 7370979 (Elena Bonato)
E-mail:museoguerracanove@gmail.com | turismo@comune.roana.vi.it
how to reach us
Available services