back to museums
Silk and Brick Art Museum
Malo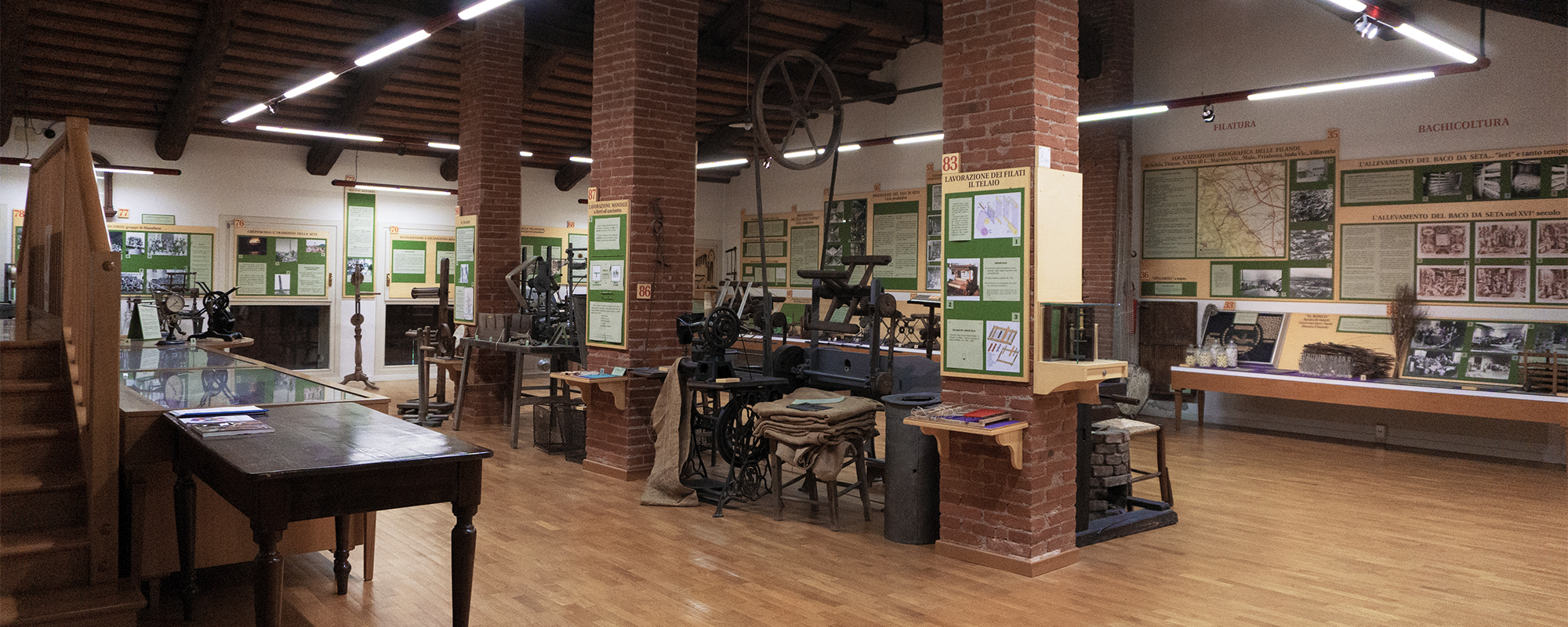 Silk and clay: simple and precious materials, which once ruled the two characteristic trades of the local economy. The true arts to be rediscovered through tools and documentation of ancient artisan knowledge. The Museum occupies the second floor and attic of the Corielli Palace, a manor house adjacent to the mill of the same name, which remained in operation until 1962. It is divided into two sections devoted, respectively, to the arts of silk (silkworm rearing and silk reeling) and brick (clay processing from prehistoric times to the large furnaces of today).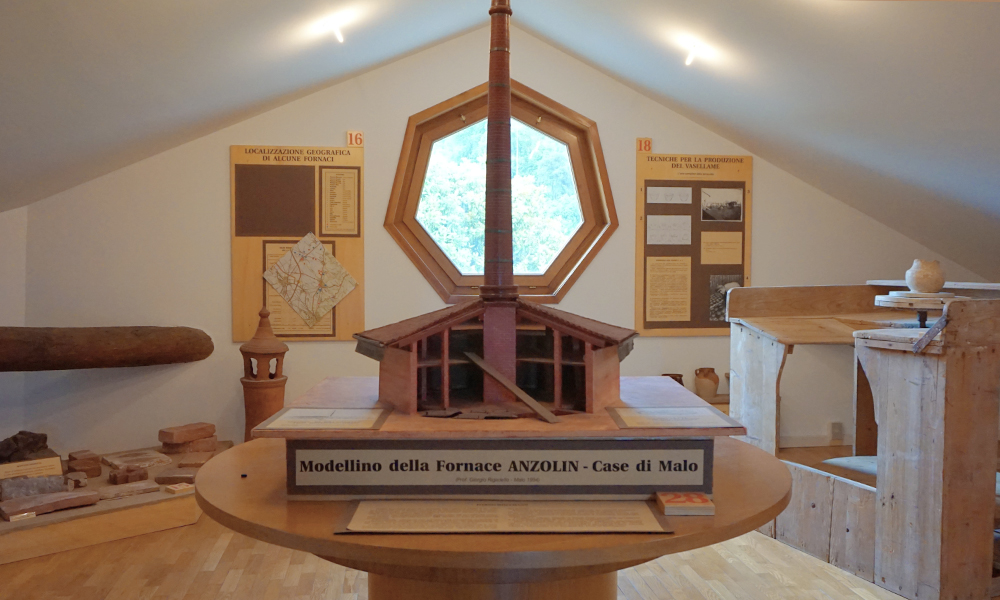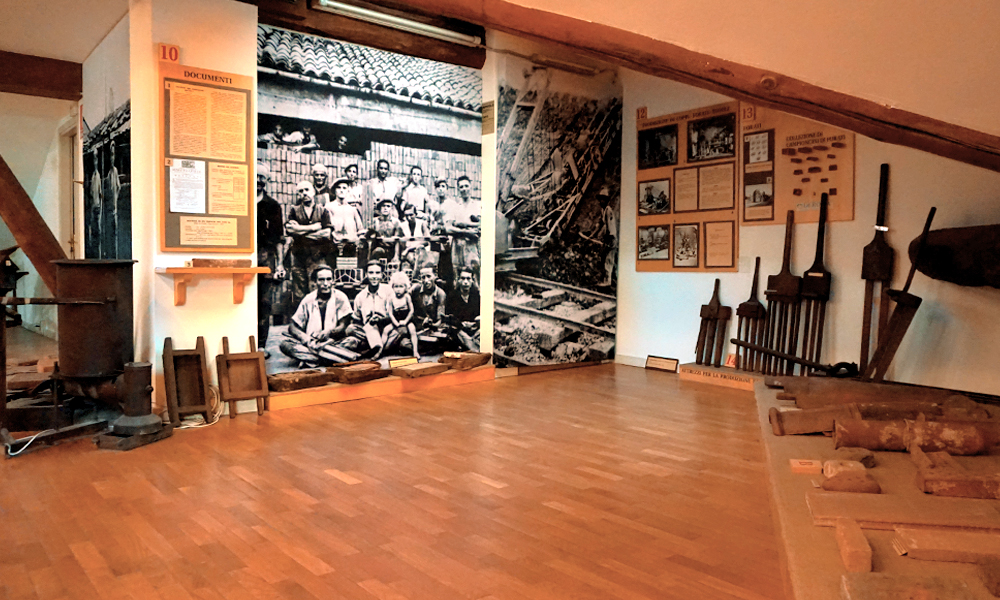 The visit
Knowing your history and the history of an area to capture and understand the evolution of society and things. And at the same time, perceiving that memory, whether tangible or intangible, is a gift and a priceless heritage. The section devoted to silk presents the main objects used in the process of rearing of silkworms, pruning and peeling of mulberry and silk reeling, documented with an interesting series of spinning mill basins. The other section of the museum illustrates the geological origin of clay and its use since Neolithic times, up until tools used in the last two centuries: a foot lathe, wooden moulds for bricks, pitchforks and "sopèi" (a type of tool) for roof tiles. An educational model reproduces a furnace from 1900 with a permanently burning Hoffmann kiln. Visits to the Museum are conducted by experienced workers.
The history
Close
Established by the Common of Malo in 1994, the Museum was born from the passion of a group of volunteers for local culture, who wanted to preserve the memory of economic activities, which have characterized the industrious town for centuries.
A world reconstructed through objects, which "tell" the story of silk and clay processing. This material is supplemented by photos, documents and research, which contribute to the reconstruction of the parable of birth, development and decline of that sector of economy. Many signs of the past remain still visible in old factories (and buildings adapted for different uses), and are retained in the memory of the last spinners and their families.
Domenica: 15.00 – 18.00
Gli altri giorni su prenotazione.
Chiuso agosto, festività natalizie e pasquali
Ingresso gratuito nelle aperture programmate
A pagamento per le aperture a richiesta.
Tel. 0445 585293 (Ufficio Cultura)
E-mail: cultura@comune.malo.vi.it
how to reach us
Available services