back to museums
Museum of the Great War 1915 – '18 "Battle of Three Mountains"
Asiago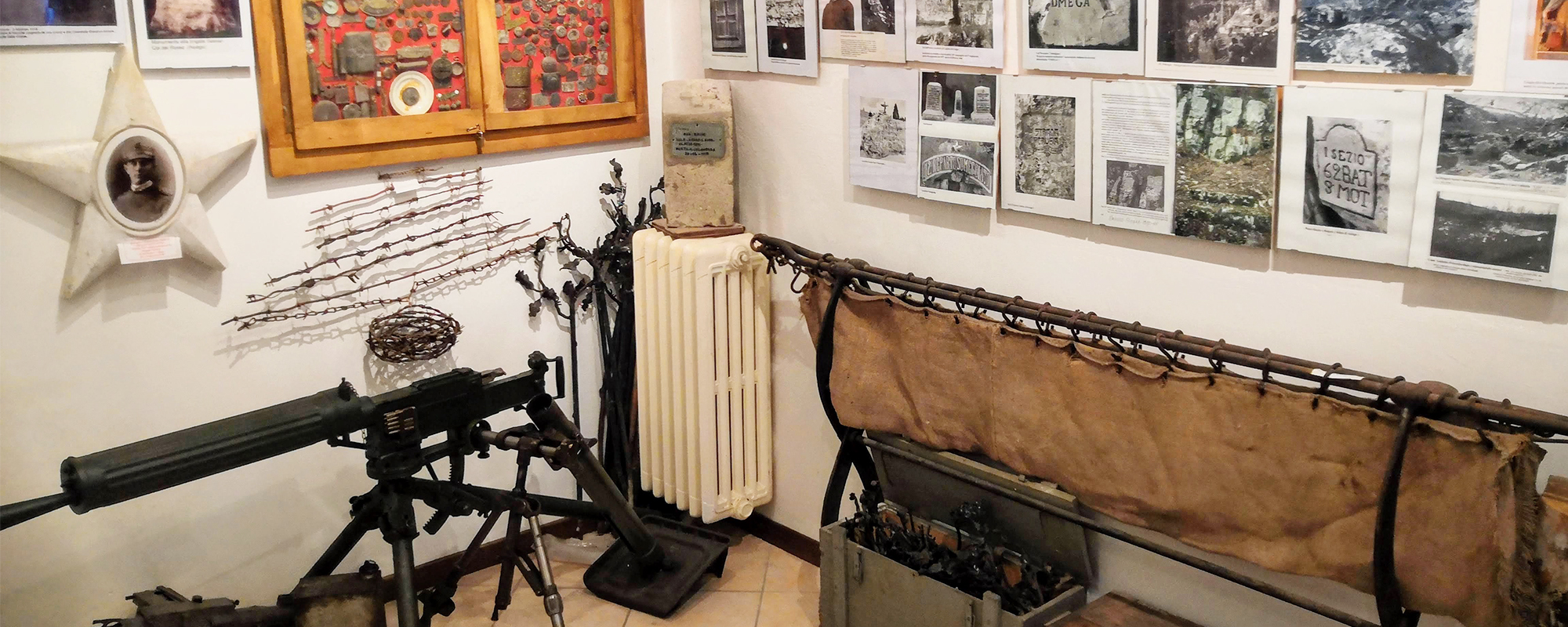 The Museum of the Great War 1915 - '18 located in Sasso di Asiago is dedicated to the "Battle of Three Mountains", that took place between Col del Rosso, Col d'Ecchele and Mount Valbella. These places where theater of tough battles were fought, during the Strafexpedition in 1916, at the end of 1917 and of the "Battle of Three Mountains" in January and June 1918. Strategic point of absolute relevance, the "Three Mountains" were lost and reconquered many times during 1918. The last Italian victory will be in October, when the army arrived in Trento. The "Three Mountains" represented indeed the bulwark to surpass to reach the Venetian plain, near the village of Breganze: here took place the famous "Bloody Christmas" of the Plateau, with the loss of Sasso. The museum is one of the sites of "Ecomuseum of the Great War of the Venetian Pre-Alps" and during Summer hosts exhibitions, conferences and shows.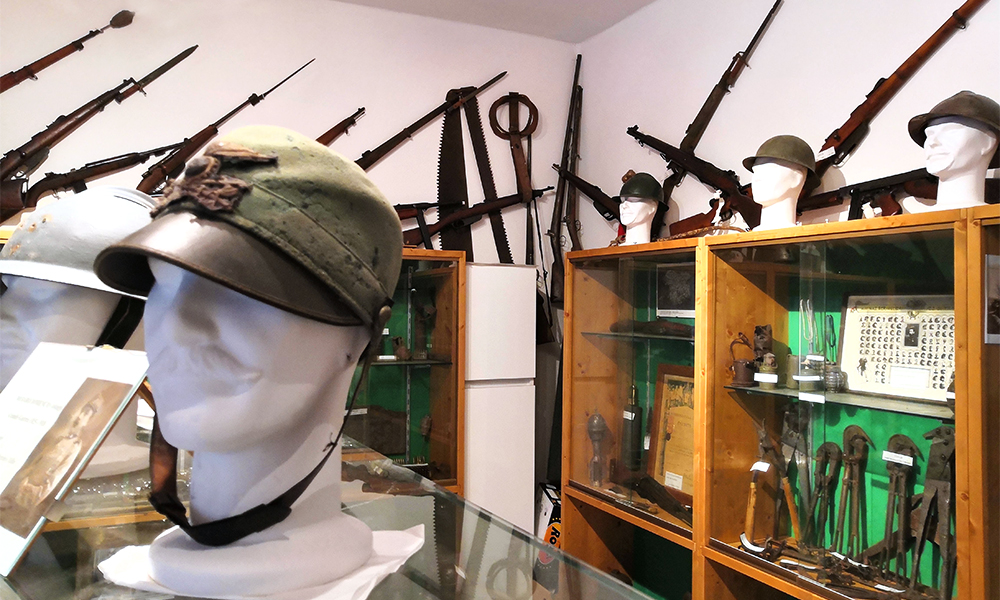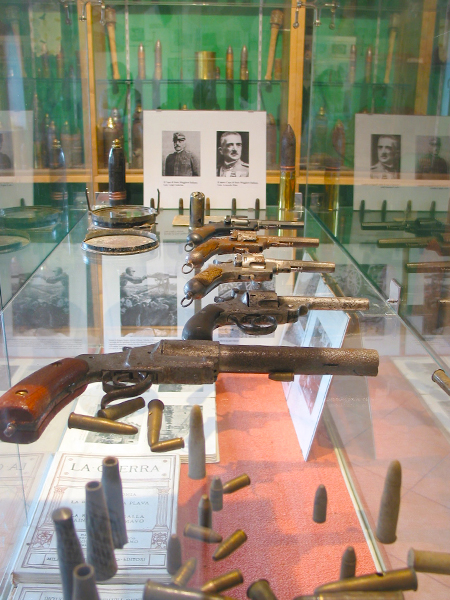 The visit
After the defeat of Caporetto the British and French armies fought in this Plateau. The museum exposes various objects and relics that document there presence: there are weapons, munitions, documents and tools used in the trenches. Is it also possible to visit the places of the battles, like Col d'Ecchele, where rise the majestic monument dedicated to Roberto Sarfatti. Built by the famous architect Giuseppe Terragni, leader of the Italian Rationalism, the monument represent Scarfatti's mother Margherita and his son, who at 17 years old became the youngest Italian volunteer fallen, decorated with the golden valor medal.
The history
Close
The museum was founded by Guido Baù and Gianangelo Rossi in 2007 and is housed in a building owned by the municipality of Asiago, in the Sasso hamlet. This name originates from the adjective stonnarn (stonach) in the Cimbrian language, which means made of stone. The founders manage the museum with a group of volunteers, owners of the collections, and also take care of the research and maintenance of the tombstones. Through the years the collections have been expanded, becoming a point of reference for many donors. According to the founders the the mission of the museum is "Not forget". These words are carved on the severed column at 2105 m asl on Mount Ortigara. Remembering the sacrifices, the sufferings, the lives destroyed by war must and can be a stimulus and warning for peace for everyone. This is the commitment that the museum has taken on towards the person who have suffered and fallen in these mountains, of any nationality.
For guided tours at the museum and the battlefields, informations and booking calling:
Tel. 0424 690021 (Museum, at opening times)
Tel. 0424 690018 (sig. Guido Baù)
Tel. 0424 690035 (sig. Gianangelo Rossi)
I.A.T. Turistic Information Office
Tel. 0424 462221
E-mail: info@asiago.to
how to reach us