back to museums
Mondonovo Mask Museum
Malo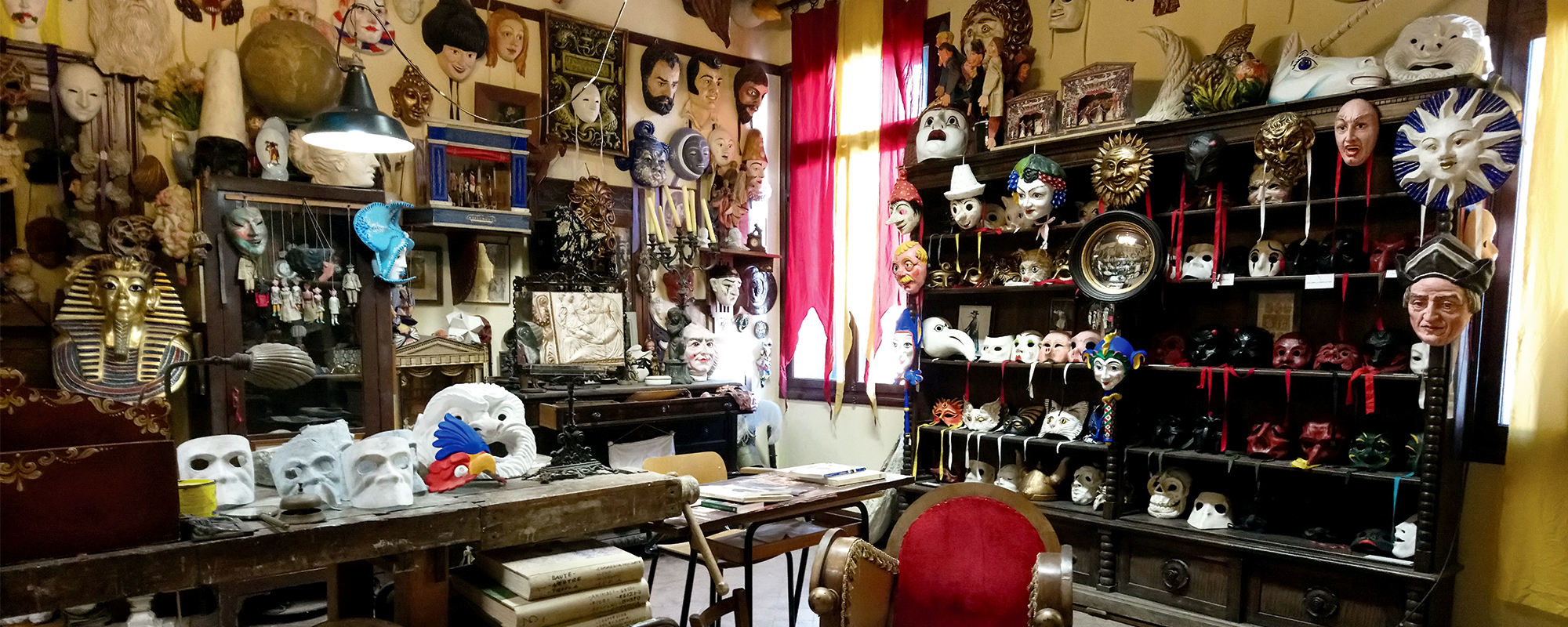 The most famous of the historic shops of papier-mâché masks of Venice has been fully transferred to Malo, the Carnival City, and became a museum-workshop. The Museum is housed on the first floor of the elegant Palazzo Corielli, an eighteenth century mansion of the family, where the Master of Arts, Guerrino Lovato, rebuilt his famous shop transferring 250 works, 500 moulds, a library-archive, as well as his antique work tools, objects and furniture. It is no coincidence that the museum-workshop, as the Master likes to call it, landed in Malo. It happened thanks to its strong tradition of the Carnival, the tradition renewed every year with the historic parades of floats.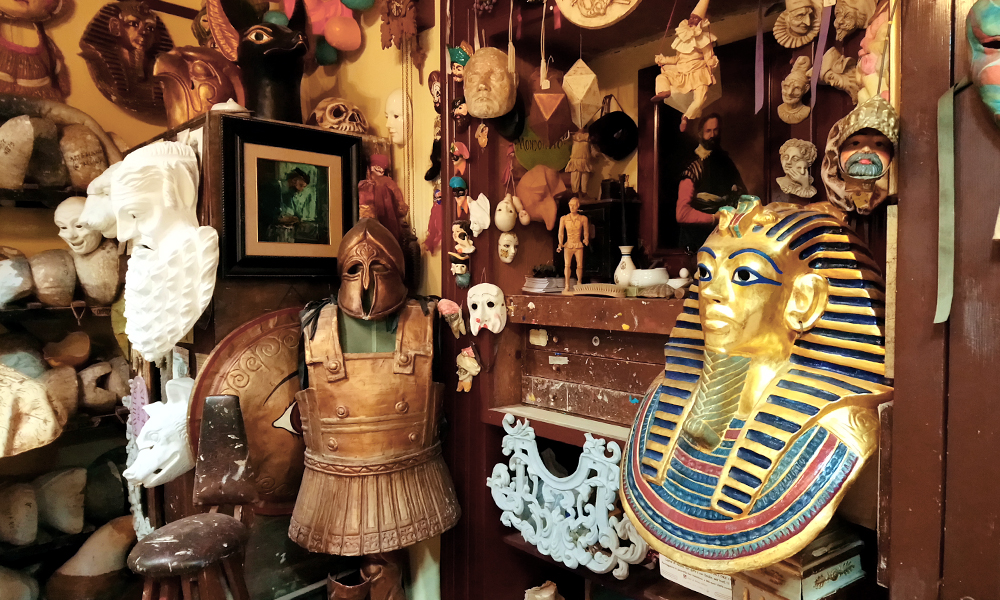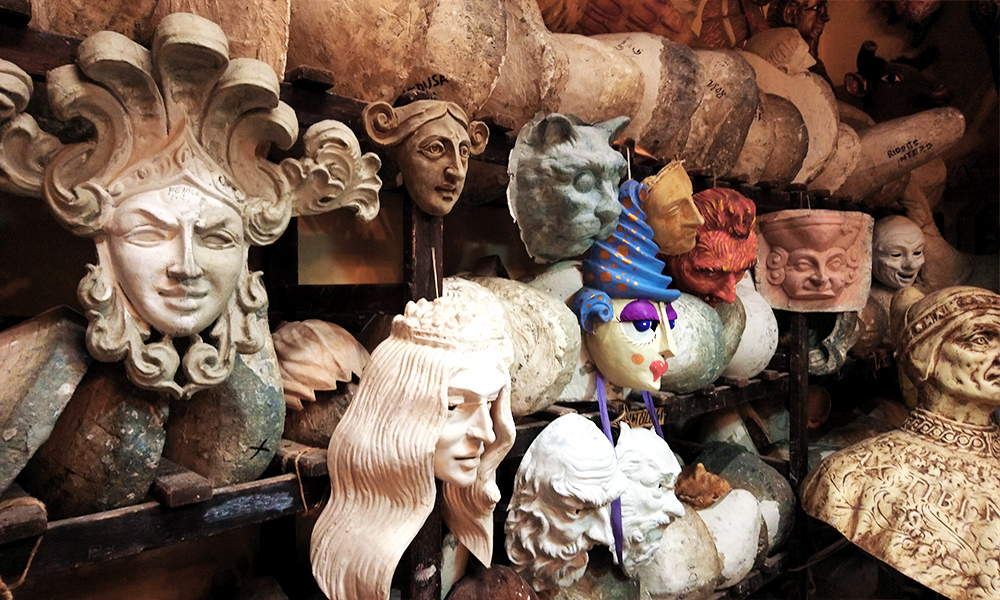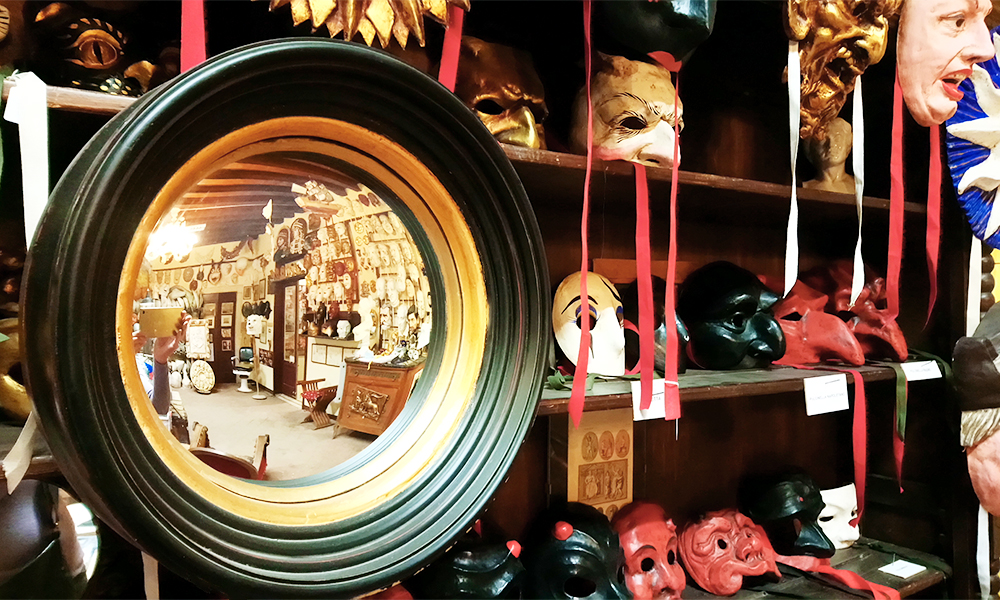 The visit
Masks to hide, masks to become someone else, masks to surprise, masks to seduce, masks to remember, the masks of tradition. Works in papier-mâché for the purpose of scenic design are expressions of a noble and high art, which has the "lightness" of paper and the solidified soul of tamed plaster. The history of mask, but also the history of art and costume. The tradition of Carnival in Malo exists alongside strong historical roots of artisan skills and ingenuity, which makes the annual parade of floats one of the most beautiful parades in Italy. It blends with the art of papier-mâché masks, now on display in the new Mondonovo Museum. A chance to see these precious objects in detail and to learn the story of the Master who created them. Workshops of masks and papier-mâché are available periodically. Visits to the Museum are conducted by professional workers.
The history
Close
The Museum Workshop was opened on 25 September 2011. The workshop, fully transferred to Malo from Venice, has been entrusted to the City (with a ten-year contract) to strengthen the town's historic attention to the Carnival and papier-mâché creations. The soul of the Museum, and the integral figure of the workshop, is the Master of Arts, Guerrino Lovato, who remains at the disposal of those, who want to learn about this amazing world.
Sunday: from 3.00 PM to 6.00 PM

Other days on booking.
Closed on August, Easter and Christmas holidays

Free entry during the opening season

Opening requests (as guided tour) at a cost (1 to 25 people max): 40.00 €
Tel. 0445 585293 (Cultural Office)
E-mail: cultura@comune.malo.vi.it
how to reach us
Available services